【Branding Story】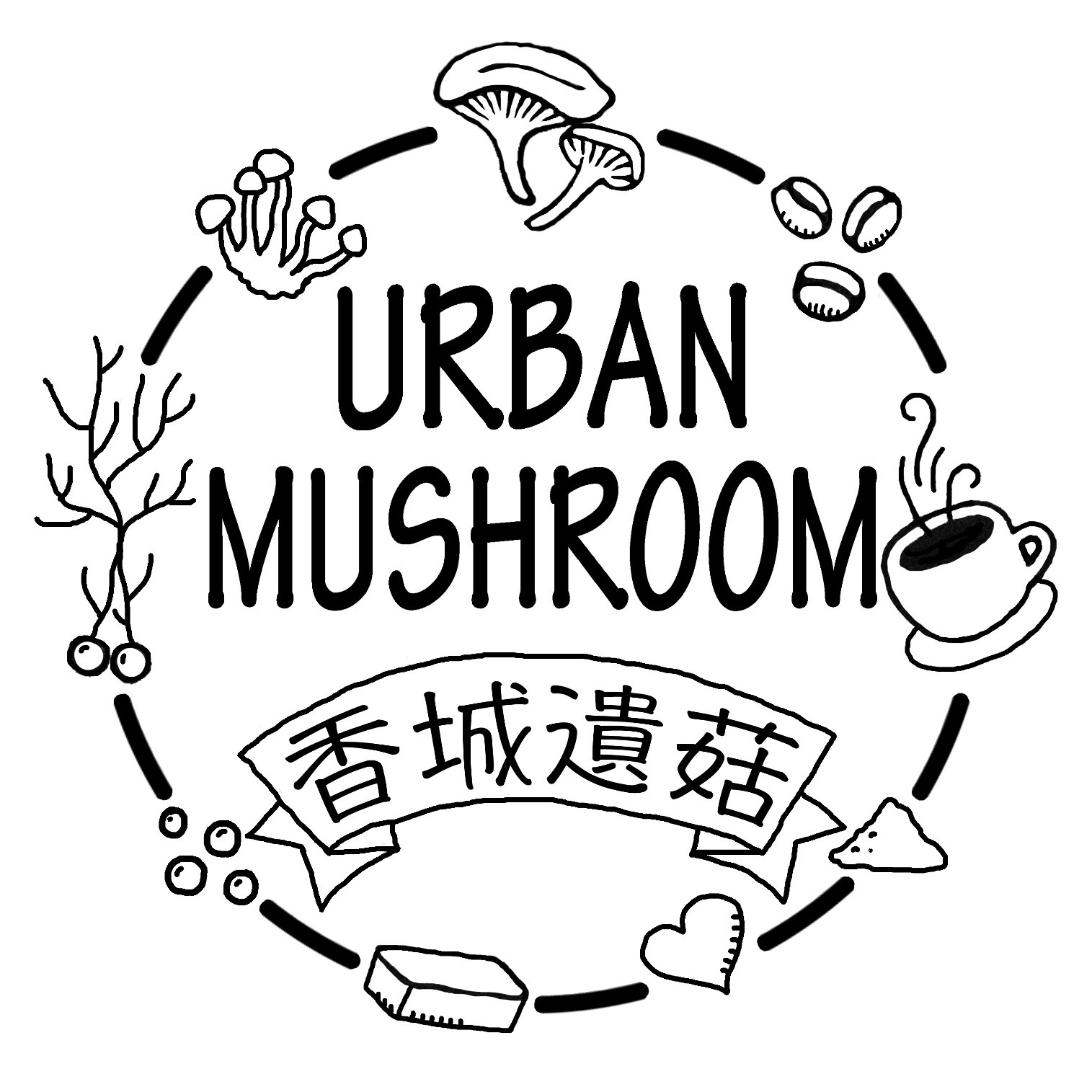 Since Autumn of 2017, Urban Mushroom started our venture with an initiative to tickle the sustainability issue of our urban environment. We looked into potential hack to upcycle food waste to food. The experience on mushroom cultivation started the story of Urban Mushroom. Beyond freshy, we dehydrate and ground the mushroom to create a wider option for the customer. To utilize the remaining value of the waste, we are expending to grow herbs and vegetables for a wider range of local products for you.
>> Media Coverage: 
---
Urban Mushroom | Moringa and Oyster Mushroom Noodles 

Produced by fresh mushroom raised for our own house. Before dehydration, we would place the mushroom under light to increase nutrient value. By low temperature dehydration, the GMP content would increase and the nutrient value of the mushroom could be retained, bring a distant favour of the dried mushroom.
Feature of the product: 

Locally grown and manufactured by the local noodle factory - 

Wing Lok Noodle Factory

, containing moringa, high-quality flour, and mushroom powder
Wing Lok Noodle Factory

started in 1976, from a small factory in Wong Tai Sin to a modern factory in Kowloon Bay. It is dedicated to providing the best quality goods at a reasonable price. In addition to monopolizing all kinds of dry noodles, Wing Lok Noodle Factory also sells all kinds of wet noodles such as oil noodles and hand-pulled noodles for wholesale.
Net Weight: 

About 300 grams (6 pieces)

Storage: 

Store in cool and dry spot or refrigerated

Ingredients:

Flour, "Urban Mushroom" grown moringa, "Urban Mushroom" Oyster Mushroom Powder (Pterissus Mushroom, Ulmus Mushroom, Peony Mushroom, Pink Rose Mushroom), Salt, Sugar, Alkaline Water (No preservatives, No coloring, No MSG, No fragrance.  Healthy and Environmentally Friendly)


Nutrients Highlight:

 Low Fat, Contains Protein and Carbohydrates

Nutrient Value:
Support better immune function
Reduce risk of cardiovascular disease
Improve digestive function
Improve well being
Lower cholesterol



Cooking method

: 


Boil 500ml of boiling water with a small amount of salt, put it face down the water (the water should cover the face).  Continue to cook for 3 minutes and loosen the noodles. Then, enjoy our meal!
---
【Mushroom Production Process】

1) Material Collection

Raw materials collected from coffee shops, waste management companies (e.g. coffee waste, composts, grain, cardboard, etc…)
REMARK: Coffee grounds are collected from cafe, hotels and commercial offices in Hong Kong via our Zero Grounds Coffee Campaign. To ensure product quality, all coffee grounds are sterilized at high temperatures.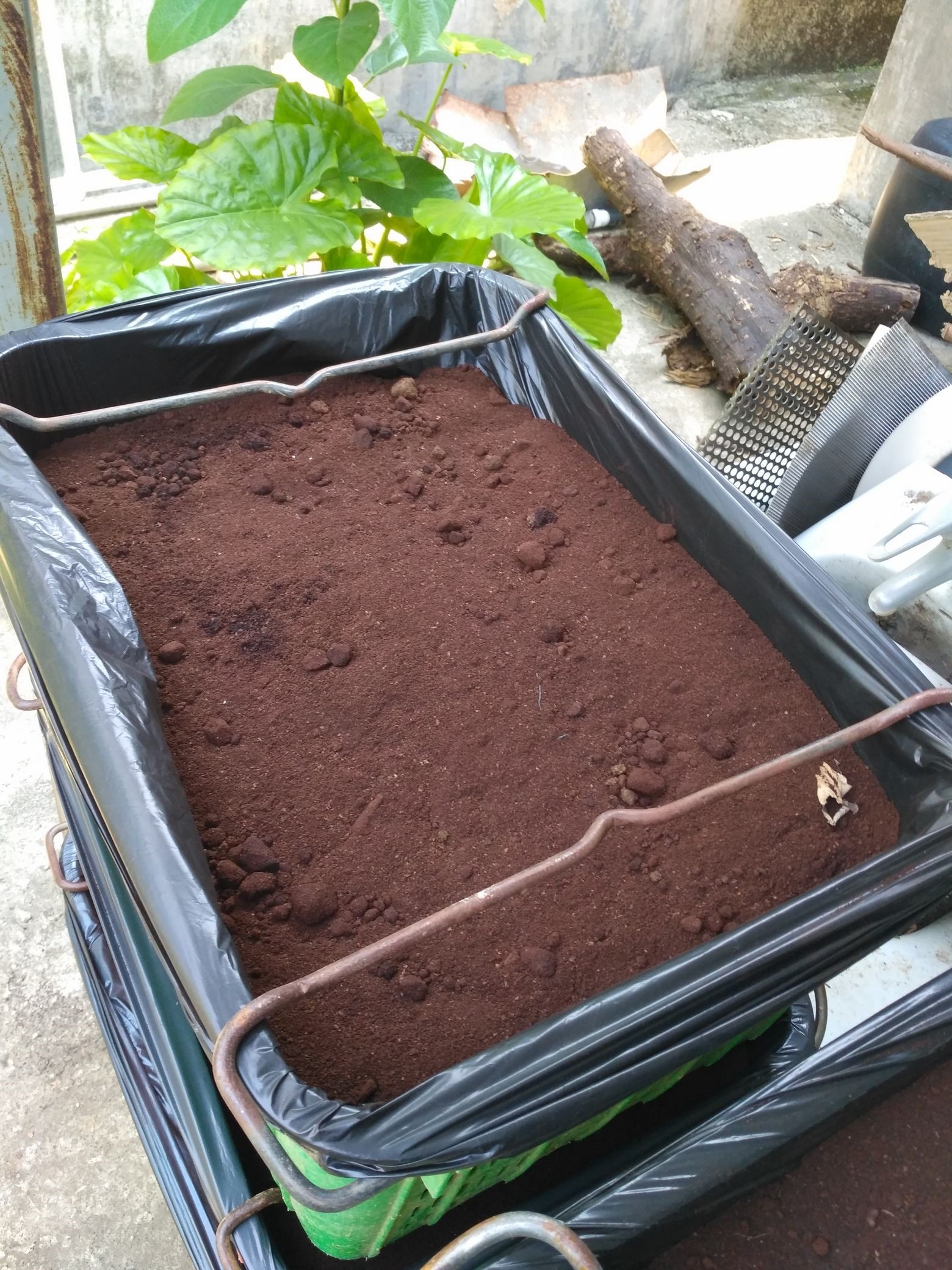 2) Substrate Preparation
Materials are mixed together with supplements after screening of rubbish and impurity. After composting, it is the growth substrate ready for packing into cultivation bag.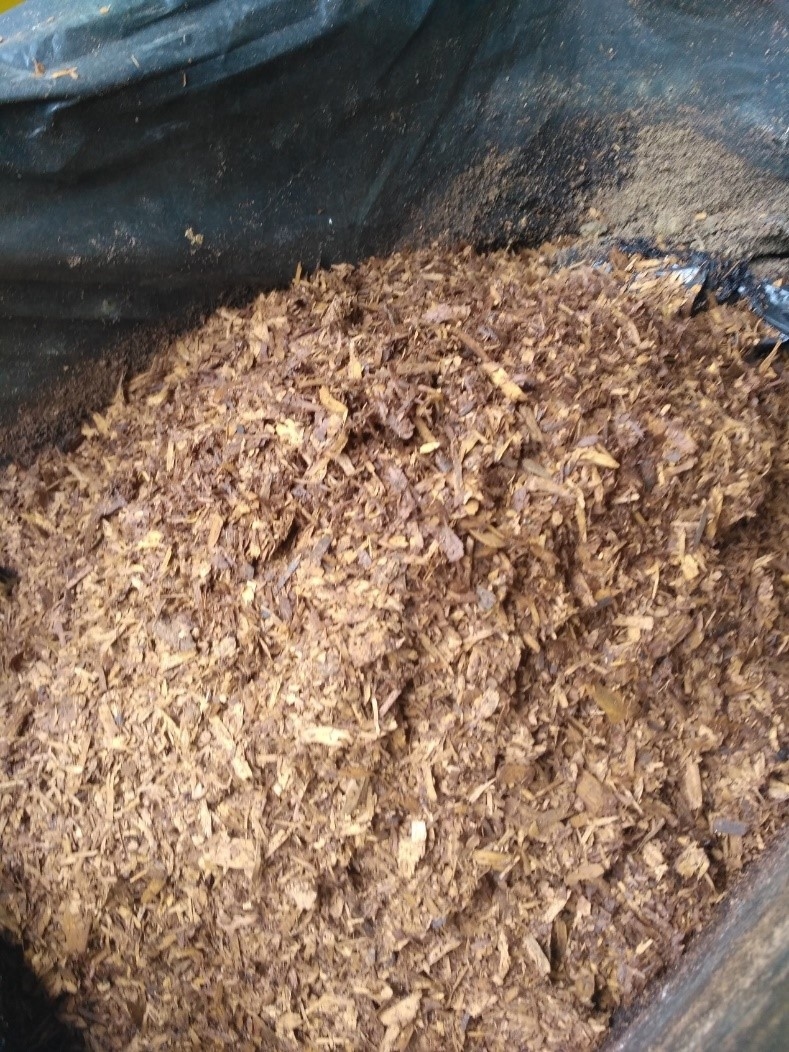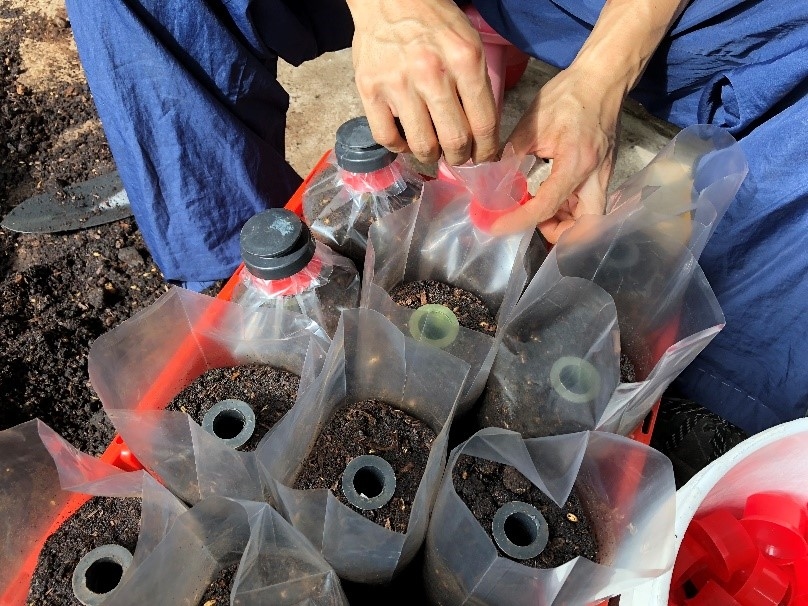 3) Sterilization
The substrate is vulnerable to contamination (e.g. bacteria, mould, etc...). Bags are cooked in high temperature to eliminate it.
4) Spawning
In a clean room, we would inject the selected mushroom tissue (mycelium) into each bag.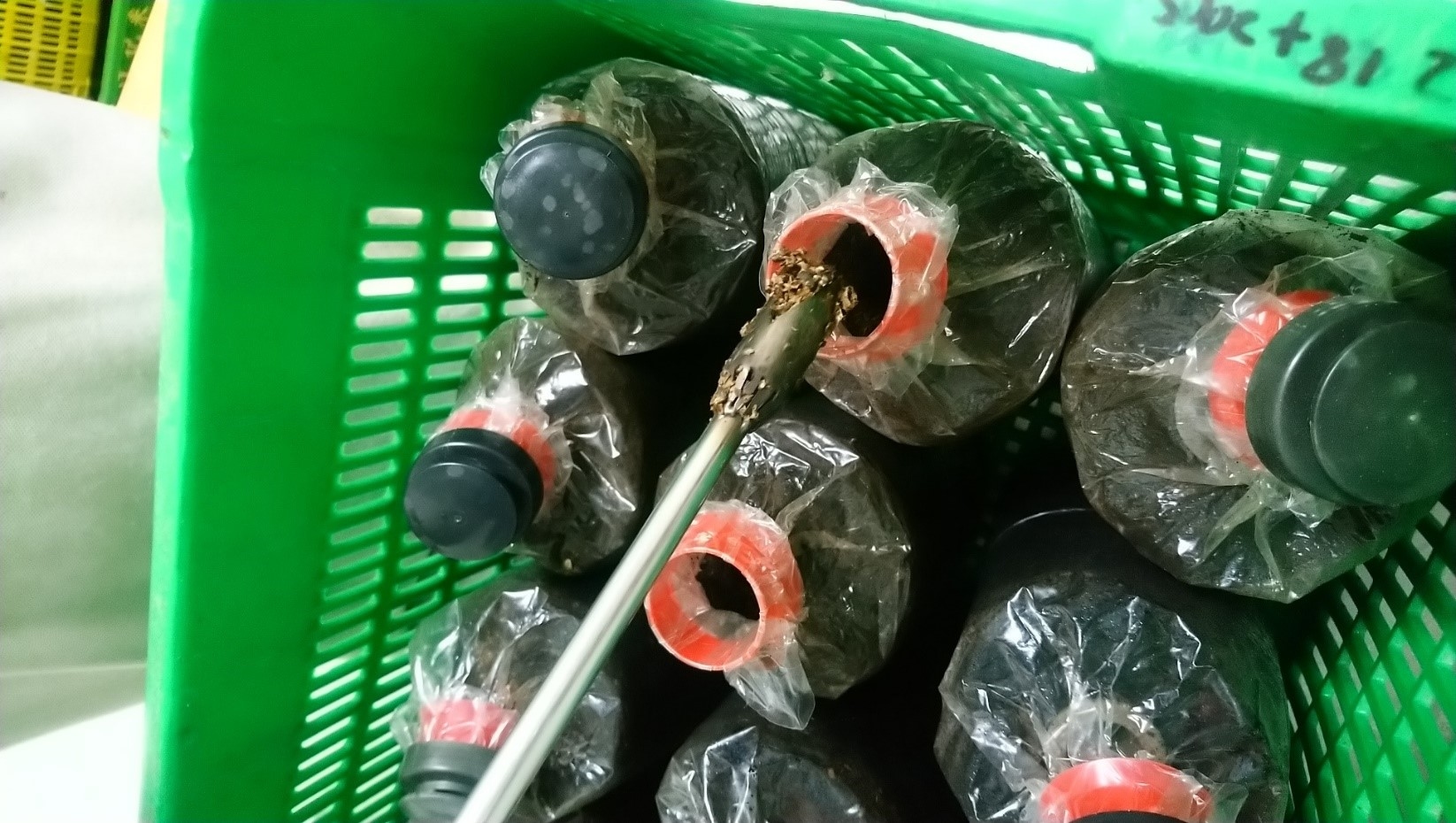 5) Mycelium running
The spawn will expand its mycelium mat to occupy and digest the substrate for the nutrient for fruiting.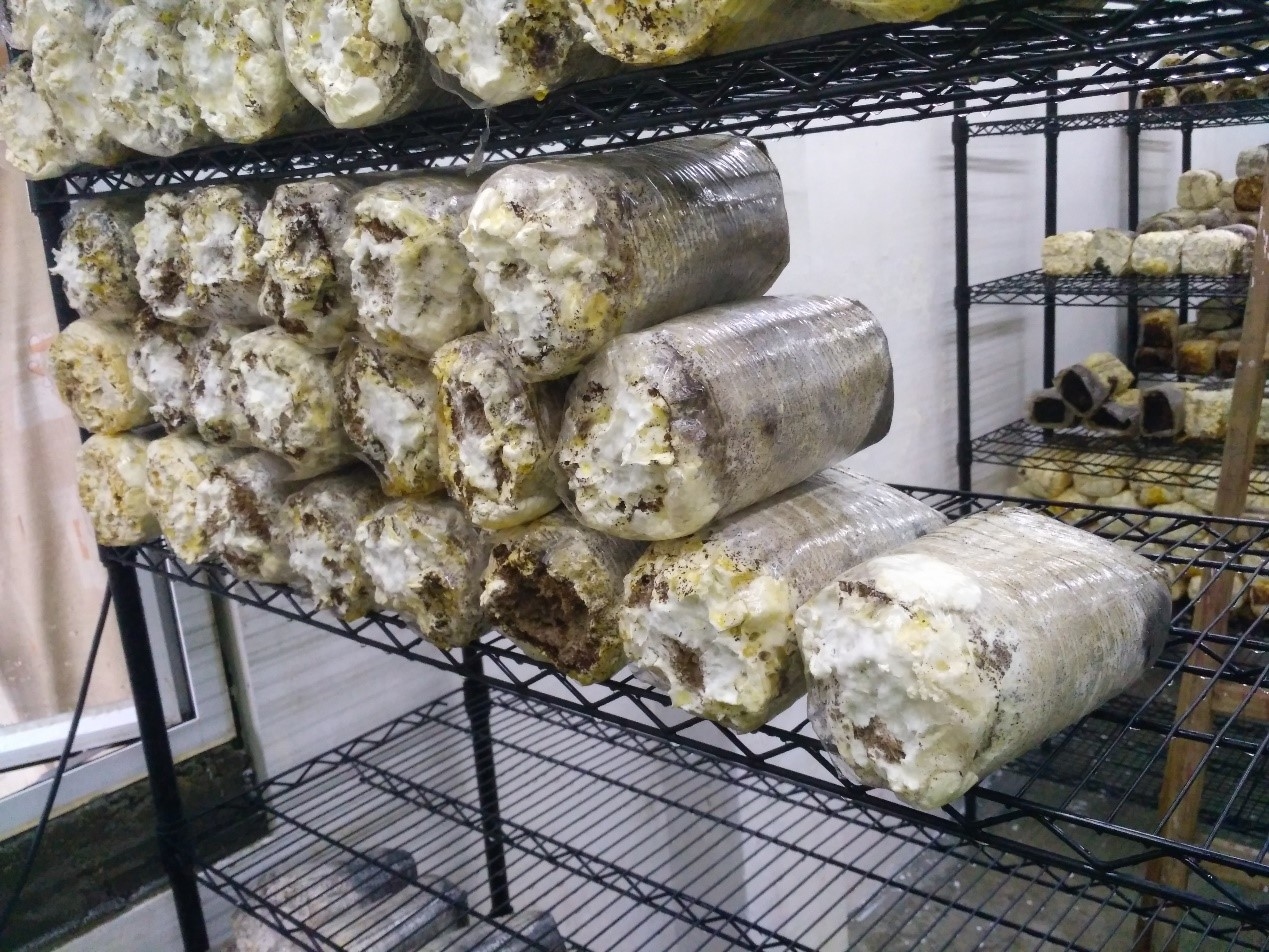 6) Fruiting
After the bag have been fully occupied, give it stimulation, fruity gourmet mushroom would form for harvest