x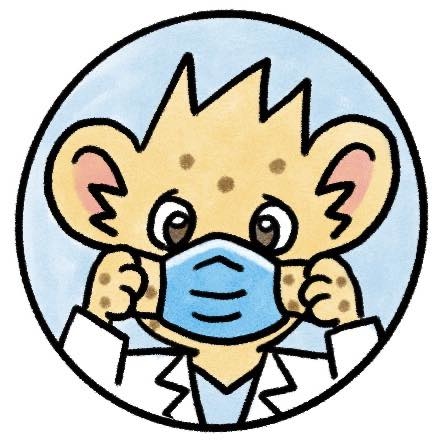 OneSTEP
 - This is our brand minimizing the use of disposable plastic. It advocates the message of "
One Step for the Change
", encouraging consumers to do 1 more step by utilizing tools to avoid plastic trash for the positive change to the environment. We have cordially invited the local illustration brand 
Dumo.art
 to collaborate launching a series of cross-over eco products. By incorporating the lovely characters into the products, we aim to advocate a style of art and fun while minimizing disposable waste at the same time. The creator of 
Dumo.art
 , Dr. Liyeung (Lucci) is a specialist in orthopedics. She has been devoted to animals and cartoon illustrations since his childhood. She hopes that pictures can deepen children's hygiene awareness and reduce their fear. Under her art, a group of characters cheetahs, piglets, lions, giraffes, polar bears transform to doctors. They teach children more information and prevention tips about the new corona virus via vivid illustrations. Her creations also become teaching materials for many kindergartens and elementary schools.
---
This 

OneSTEP x Dumo Reusable Short Umbrella Bag

 has incorporated the lovely Dumo onto the bag printing artwork. In rainy days, Dumo is your accompany to get rid of the disposable plastic waste. In addition to its beauty of art, the umbrella bag comes with water-separation, water-proof and water-resistant features which keep you hassle free in rainy days. This shines your day in your trip! 
Every purchase of 1 unit of OneSTEP x Dumo Reusable Short Umbrella Bag
HKD$3 will be donated by us to support The National Geographic Society to help protect species-at-risk.

The National Geographic Society supports research, exploration, and conservation in every part of the globe every year. 
They focus their attention on key projects that emphasize science, technology, and storytelling to help protect species-at-risk, better understand human history and culture, and conserve some of our planet's last wild places.
Learn more about their grants program here.
---
【Why Reusable Umbrella Bags?
】
"Theoretically, umbrella bags are supposed to be reusable. In reality, they are made disposable. Bins on the streets and alleys are always filled with plastic umbrella bags whenever it rains. These one-time-only plastic umbrella bags are sent to landfills and become waste that will not degrade for thousands of years. Shopping malls kindly provide free plastic umbrella bags, but at the same time, they feed garbages to landfills. Gradually, landfills get saturated and need to be expanded. Who will be affected? Of course, we the citizens suffer the consequences."

>> Picture and text reference from 「落雨天的膠災」- click here to learn more.

Say no to plastics umbrella bags from now on!😠

【How to Use?】
【Product Specifications】

Size:

30 cm x 11 cm
(The size is suitable for umbrellas with a total length of 27cm and a circumference of 20cm after folding.)

Material:

Waterproof layer on the outside, water-absorbing fibre on the inside
(Colour of the actual product may slightly vary from the image)
【Product Features】

Water absorbent:

 Water absorption is 10 times than that of cotton, fiber evaporates quickly to prevent bacteria growth

Waterproof design:

 Waterproof outer layer and waterproof zip prevent excessive water from seeping through

Easy to clean:

 Hand wash or machine wash with a small amount of detergent

Easy to use:

 Unzip and zip to carry the wet umbrella

Portable:

Comes with a handheld belt for easy carry at wrist and a hang buckle to adhere at your bag 

Durable:

Made of durable materials for reusable use replacing disposable plastic bags
【Washing Precautions】

Do not wash with light coloured clothing.
Do not bleach.
Do not use softener.
Dry naturally.