This is a brand minimizing the use of disposable plastic. It advocates the message of "One Step for the Change", encouraging consumers to do 1 more step by utilizing tools to avoid plastic trash for the positive change to the environment.
---
Over 6 million tons of waste is produced in Hong Kong every year. One of which is
disposable tableware
.
According to the Environmental Protection Department,
Hongkongers generated approximately 9.125 billion pieces of plastic tableware
(56,210 tons equivalent) in 2016, which is on the rise at an annual rate of 17.5%. The problem of overusing disposable tableware is severe and we should stop using them. Bringing your cutlery is not only the very first step in waste reduction but also a significant step in protecting our environment. 
Many countries are proposing to ban the use of disposable plastic cutlery. We encourage you to bring your own "
OneSTEP 304 Stainless Steel Cutlery
" which is the perfect product for everyday use, ranging from picnics, parties, food fairs, travels and takeaways.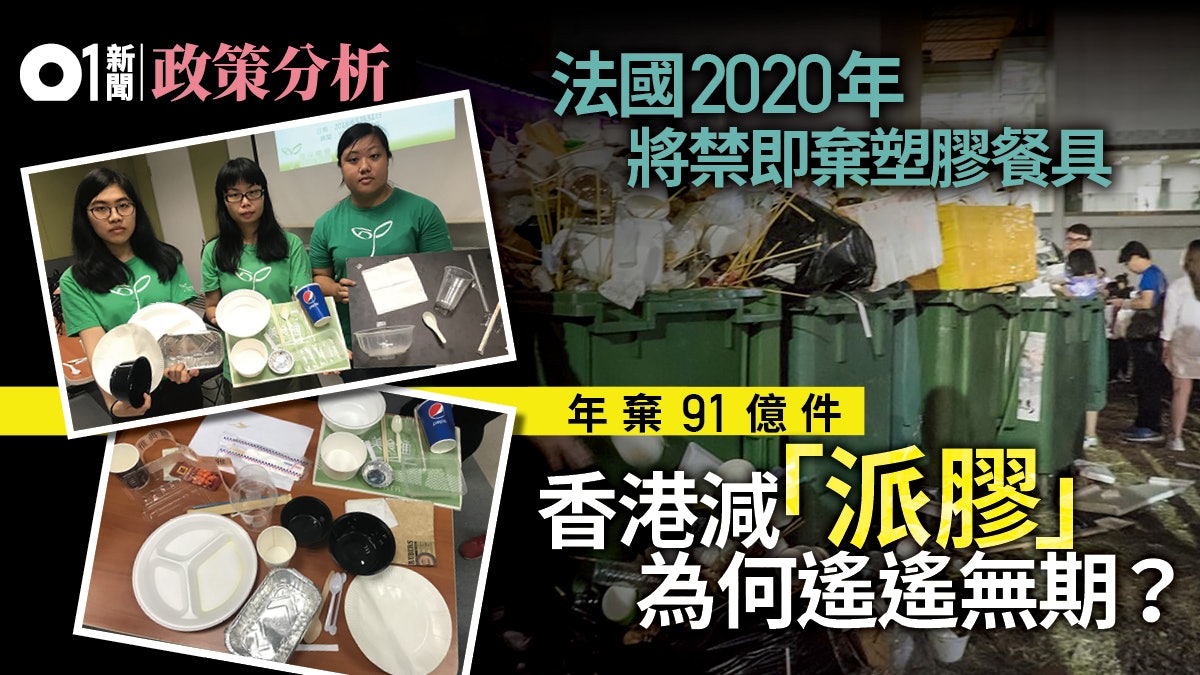 【304 Stainless Steel Reusable Cutlery】

Material:

304 Stainless Steel

Colour:

 Silver

Weight:

52g

Dimensions:

19cm x 3.3cm (spoon side) / 2.5cm (fork side)
Material:

304 Stainless Steel

Colour:

Silver

Weight:

26g

Length:

19cm
Remark: 
Do not soak the cutlery in saline or chloride solution. 
Spoon and Fork 2-in-1 design
Streamlined body for a more comfortable experience
Thick and durable material 
Smooth surface for easy cleaning
Space-saving
【Cutlery/ Straw Bag】

The Straw / Cutlery bag can also be used to carry reusable straws. Each bag can carry
up to 3 straws, 2 brushes, 1 pair of chopsticks and 1 spork
. 
Fast drying water resistant

zipper bag

Fast drying water resistant

drawstring bag
Do not wash with light-coloured clothes.
Do not bleach.
Do not use softener.
Hang dry. 
Do not expose to high temperature.
Do not iron.
Wash below 30°C.