【
The birth of local upcycling
】
Eco-Greenergy (own brand-Bag Boy), Sew On Studio and 
Hong Kong Children & Youth Services Sane Centre
, through the community collaboration project, upcycling and reproduce the products with snack bags, and make good use of the bags by recycling aluminum foil snack bags. The exquisite patterns are made into various small bags through the work-at-home mode of local drug addicts, which can balance work and family, and build self-confidence and satisfaction.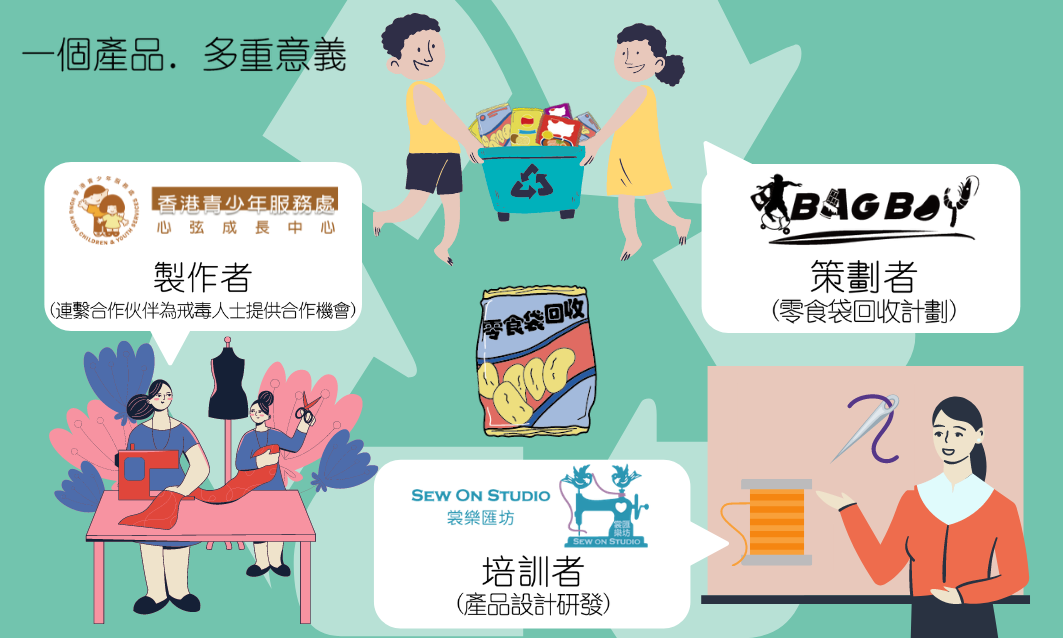 For more details about the "Snack Bag Recycling Campaign", 
click here
.
-------------------------------
Pocket storage bag transformed from a snack bag. The inner fabric is a recycled flour bag. The outer layer of the snack bag is not added with other materials. It is directly the original texture of the snack bag! One product has multiple environmental protection meanings.
(There are various brands of snack bags, so the printing may not be the same)
Main materials: Snack bags, flour bags (cotton/polyester)
Size: 21 x 17.5 cm
100% Made in Hong Kong- Each upcycling snack bag is made by handcrafted