【Brand Story】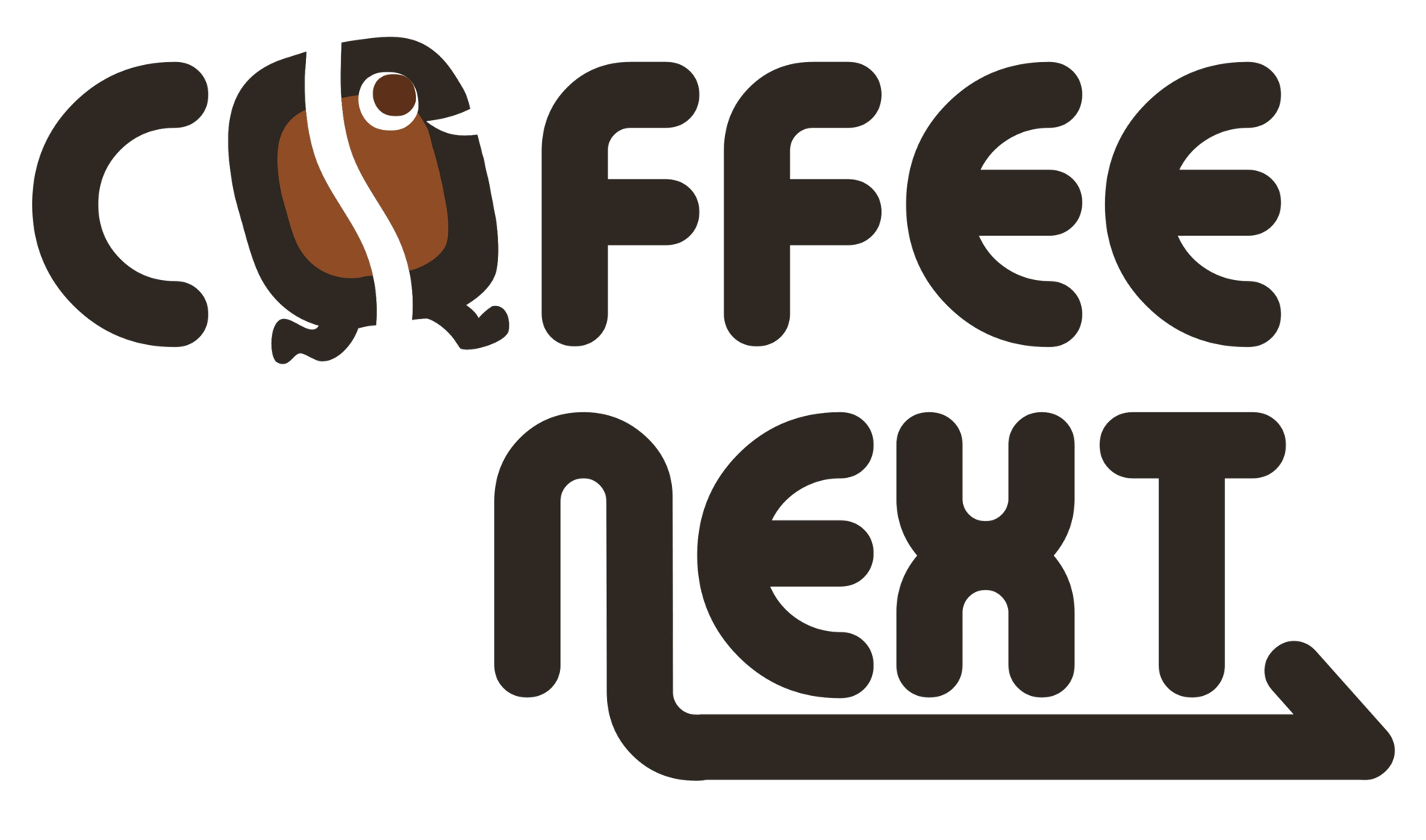 This is a brand of our coffee grounds upcycling products supported by the Zero Grounds Coffee Campaign which transforms coffee grounds to valuable items. It advocates the message of "Enjoy Coffee, Recycle Grounds".

---
The
Coffee NEXT Upcycling Planting Pot
is supported by our 
Zero Grounds Coffee Campaign (ZGCC)
 which makes use of recycled coffee grounds for product manufacture.  The recycled coffee grounds are mixed with rice husks to produce planting pots.  At times of enjoying the fun of planting, we also play a significant role in protecting the environment.
Say goodbye to plastic planting pots. Give yourself and nature a new option.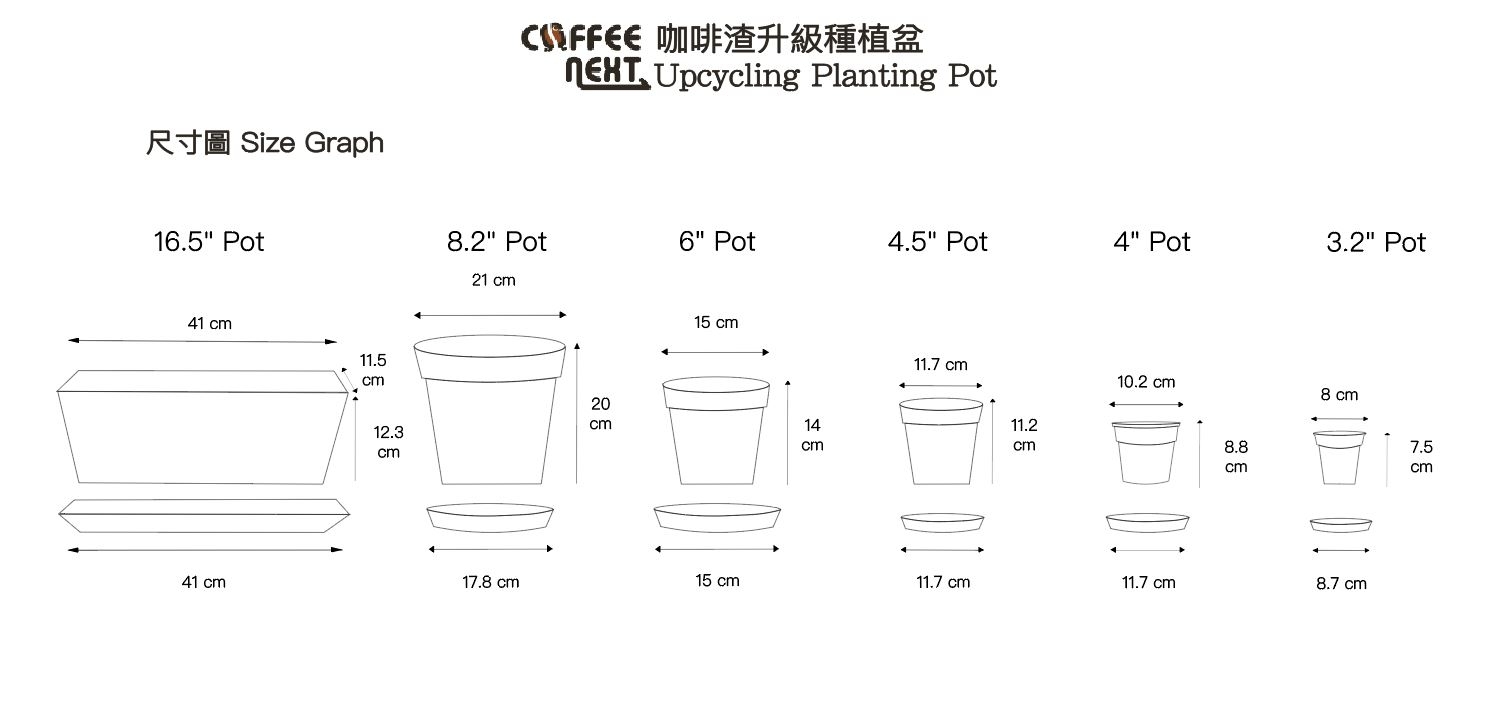 Dimensions (Diameter x Height):

16.5" Rectangular Pot: 

41 x 11.5 x 12.3 cm

12" Round Pot:

30.5 x 28.5 cm

8.2" Round Pot: 

21 x 20 cm

6"

 Round Pot: 

15 x 14 cm

4.5" Round Pot: 

11.7 x 11.2 cm

4" Round Pot: 

10.2 x 8.8 cm

3.2" Round Pot: 

8 x 7.5 cm
Materials: 
Option 1: 

40% coffee grounds (locally recycled), 60% rice husk and organic materials

Option 2:

10

0% rice husk and organic materials
Product Features:
Better air permeability allows better roots growth.
Can be decomposed in soil naturally in 0.5 year to 1.5 years. Actual degradation rate is affected by the temperature, humidity and organic substances of the soil. Appreciate the beauty of planting without burdening the environment!
Used/damaged plastic planting pots generally end up in landfills. However, broken coffee grounds upcycled pots can degrade in the natural environment and turn into nutrients which favour plant growth.